4 Perfect Occasions for a PostMates Blue Moon Delivery
---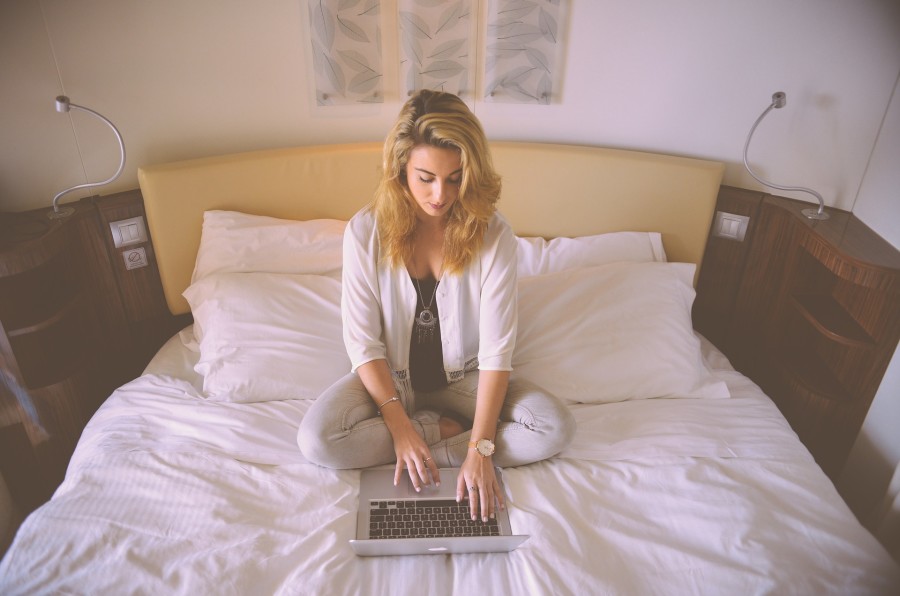 Have you heard about our partnership with PostMates Delivery yet? PostMates is an incredible 3rd party delivery service that, for a small $4.99 delivery fee, will send a PostMates driver to the nearest Blue Moon Burgers, pick up your order, and deliver it directly to your home. So for all those times when you just can't make it out to one of our storefronts, you can still get your favorite Blue Moon Burger items brought to your door!
1.) You're Busy at Work
PostMates doesn't just deliver to residential addresses—they can also bring food to your office! If you're working late on a project and the deadlines are looming, you probably want a hearty, tasty meal, but don't really have time to leave the office, order food, wait for it, and bring it back. Try PostMates and Blue Moon! Since all of our locations close after dinner time—even in South Lake Union—you could have an PostMate burger delivery for dinner if you're pulling a long day. And if you want to keep your meals healthy, we have a great salad menu!
2.) You're at the Beach
Seattle has a lot of great beach options—unfortunately, none of them include a concessions stand with mouth-watering burgers and frosty shakes. Nothing works up an appetite quite like swimming and laying in the sun all day, and it's such a bummer to leave your spot on the shore, collect all your things, and go find food. Why not keep the afternoon going, and get food brought to you? PostMates can deliver to you, or perhaps to you and all your friends, the burger, fries, drinks, or shakes that will make for the perfect beach-side picnic!
3.) Your Friend is Sad
We all want to be there for our friends when they're feeling low, but if it's impossible to be there in person, why not send a PostMates care package? If your buddy just got dumped by his girl, or your friend just failed her bar exam, nothing makes someone feel better than a little comfort food. With PostMates, you can set the delivery location anywhere, meaning that you'll be able to pay for that sympathy meal from miles away, and they'll appreciate your concern when they're biting into those chili fries.
4.) You're Hungover
Isn't this the classic delivery food situation? If you've had a heavy night of drinking, you're probably ravenous the next day, but not about to leave the house. Most people will order delivery food that's all carbs, like pizza or Chinese take-out. Put burgers on your hangover menu! They have enough grease to satisfy your appetite while actually offering you the protein you need to build up your strength and health. And did you ever notice we have a burger with a fried egg called—seriously—The Hangover? Why not order one through PostMates the next time you're bed ridden?
For these occasions and so many others, remember that our delicious Blue Moon Burgers menu is just a few clicks away from your front door!