The Incredible Custom Burger
---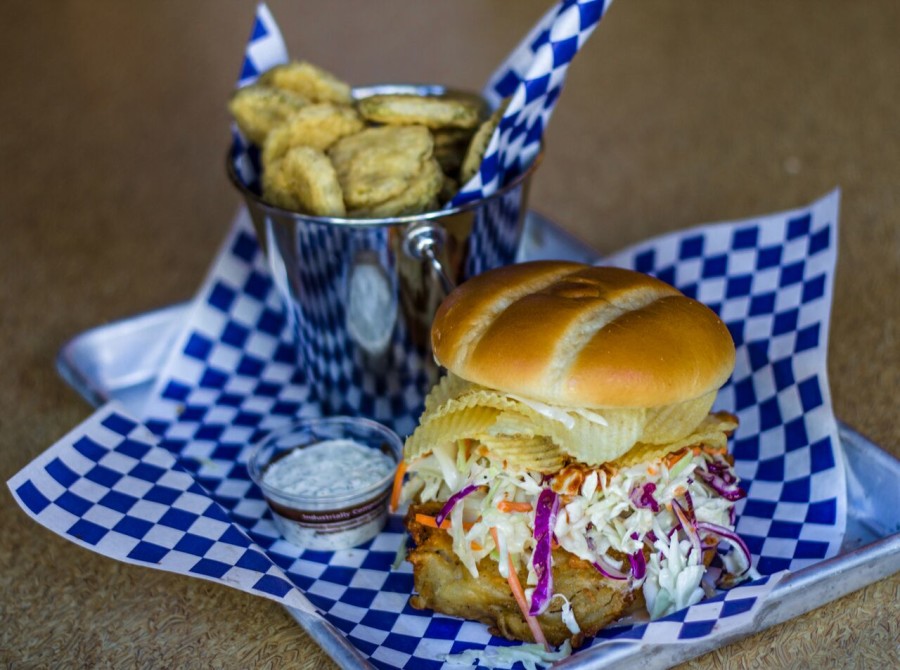 Burgers have probably been solely responsible for changing the minds of thousands of vegetarians and weight loss dieters. And if you're unlucky enough to have food allergies or sensitivities, it's almost tragic that you have to pass up the treat of a tasty burger. But here at Blue Moon, we offer a burger selection that means you can satisfy your craving despite any dietary restrictions, so come on in!
Vegetarian/No Red Meat
For vegetarians, vegans, or just people who are trying to avoid red meat, we offer two delicious meat-alternative patties. Our Spicy Black Bean patty has a soft, rich texture and is made with blended peppers and spices that give it a Southwestern kick. Our falafel patty is also vegetarian, made from garbanzo beans that not only pack protein, but have been deep-fried for a crunchy exterior. If you're not exactly a vegetarian, but trying to avoid beef, our grilled chicken breast patty is a lean, low-fat white meat that's still succulent and delicious.
Vegan/Lactose Intolerant
Any of our burgers can be made without cheese, and our Paleo Burger naturally comes without any dairy products. You'll find that the running yolk of an egg can be a great protein-rich replacement for melted cheese, but with our wide variety of delicious dairy-free sauces, you probably won't even miss the cheese! Our stone ground mustard, yellow mustard, ketchup, BBQ sauce, teriyaki sauce, and even our signature Blue Moon Sauce are all dairy free!
Gluten Intolerant
Blue Moon is the go-to gluten-free burger option in Seattle, and we're proud to offer an entire menu of gluten-free combinations. All our sauces are gluten free, and all our fries or our tater tots can be fried in a special gluten-free fryer to ensure no cross-contamination. We offer both gluten-free bread for our sandwiches and gluten-free buns for our burgers, and all our meats are free of any breadcrumbs or other gluten fillers. Even our vegetarian proteins, the Spicy Black Bean Patty and Falafel Patty, are gluten free, which is hard to find!
Paleo/Low-Carb
If you're trying out a Paleo diet, trying to avoid carbs in general, or just trying to pack in as much protein as you can, try our Paleo Burger! It's a 1/3lb beef patty topped with both cherry smoked bacon and a fried egg, all wrapped in crunchy fresh lettuce.