Introducing Blue Moon's New Falafel Patty
---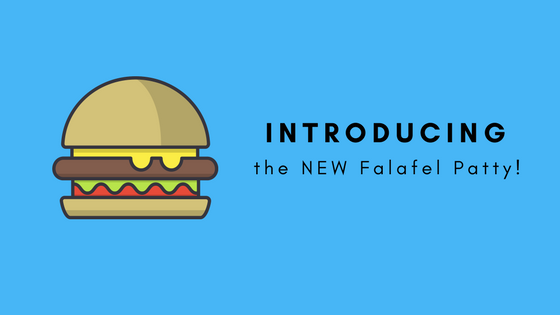 Vegetarians rejoice (and non-vegetarians, too)! We're proud to add a brand new meat-free option to the Blue Moon lineup: the falafel patty.
This crispy Mediterranean-inspired treat makes for a savory and satisfying alternative protein source on any of your favorite burgers. Build your own masterpiece or substitute on one of our signature creations.
We think the falafel patty really holds its own in place of beef on our classic cheeseburger, and would fare equally well atop some ciabatta or a brioche bun piled with customized toppings and specialty sauces.
How will you build yours? Any way you stack it, wash it down with our August shake of the month (the Lip Smackin' Fire Crackin' Shake) or a truly classic beer of the month (sometimes nothing beats a cold Rainier). We'll see you in South Lake Union, Fremont, Capitol Hill, or Alki!