November 2012 Sides of the Month
---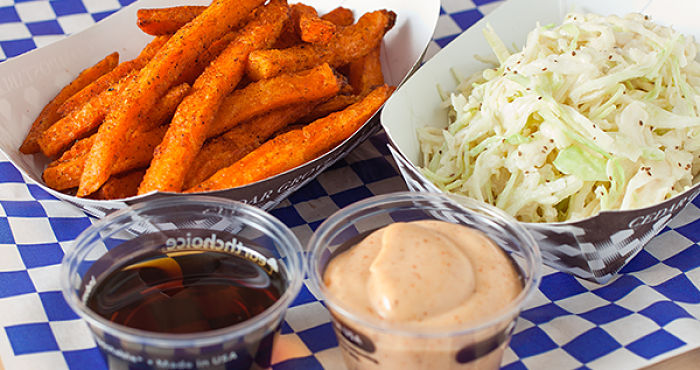 Cajun Sweet Potato Fries or Southern Coleslaw
November is such a great month we had to create two side dishes to go with our awesome Spicy Chicken & Waffles!
Choose from either Sweet Potato Fries dusted with our Magic Cajun Spice blend, or our refreshing and tangy housemade coleslaw that you can use to top your chicken and waffles or to eat as a vegetarian side with your fries.
Don't forget to add a side of either our Spicy Maple Syrup or our Spicy Maple Bacon Aioli, they are amazing to dip those Sweet Potato Fries in!