Events and Parties
Looking for a unique and affordable place to hold your next event?   Blue Moon Burgers is available for your private event,  with several location in Seattle for your banquets, private dining, birthdays, anniversaries, work gatherings, and other events. Celebrate with family, friends, and co-workers. We have the right space for private events of various sizes. Whether you are hosting a special event or gathering a large group, you can enjoy the classic menu, Beer and Wine,  friendly service, and casual, fun atmosphere you've come to expect at all Blue Moon Burgers.   Make your event a success with the help of Blue Moon Burgers. Give us a call and let us help plan your next event at our locations in Fremont, Capitol Hill and Alki Beach.
email us at events@bluemoonburgers.com today to plan your next event.
 
Fremont Blue Moon Burgers
(703 North 34th Street)
Located in the heart
of Fremont, this location has seating for 60
people inside and 24 outside on the patio.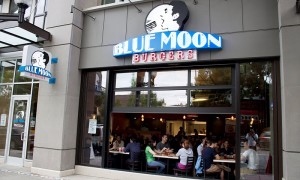 Capitol Hill Blue Moon Burgers
(523 Broadway E)
Located right on Capitol Hill's Broadway
Avenue and features seating for 70 and Parking.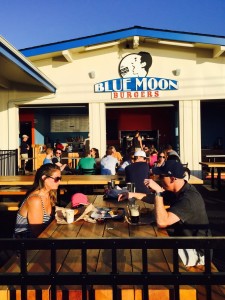 Blue Moon Burgers Alki Beach
(2504 Alki Ave SW)
Located on Alki Beach with sweeping sound views.
This location has seating for 35 inside and up to 70 on our patio.
The fine print:
To reserve a restaurant space a minimum dollar amount needs to be reached. These minimums are dependent on the time of the year and day of the week.
A deposit must be received to "Hold" the room for your event. The deposit will be applied to the bill the day/night of the event. The deposit is forfeit if the party is cancelled within 30 days of the event date. Menu selections and set up requirements MUST be chosen 10 days prior to the event.