Say It with Burgers: Valentine's Day Ideas from Blue Moon
---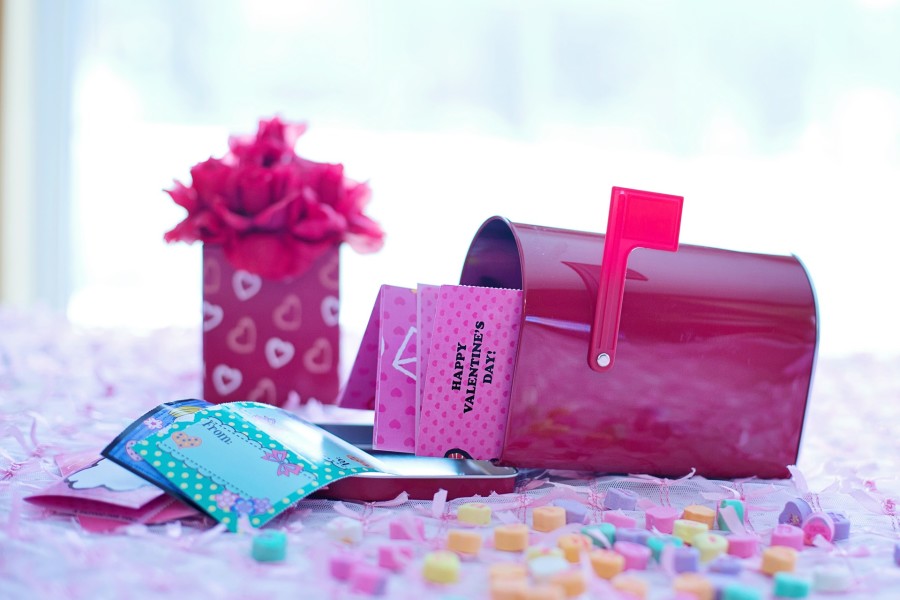 Happy Valentine's Day! Blue Moon Burgers is excited to serve up some delicious meals to all you happy couples on Sunday, and we're also excited to help anyone who's feeling lonesome find a little bit of comfort at the bottom of a bun. Here are a couple ideas for your Valentine's Day celebration, whether you're single, taken, or looking.
Got a Date? Bring Em Over!
Who says Valentine's Day dates should be at 5 star restaurants? Hallmark and jewelry stores have it all wrong–a low-key burger feast is the perfect Valentine's Day date. You'll be a lot happier at nice, sit-down restaurant pretty much any other day of the year, so skip the lines, reservations, and hurried service and opt for a low-key dinner at Blue Moon! Get two straws and split our February Shake of the Month, the Red Velvet Cake Shake, for a romantic dessert.
Flying Solo? Get Delivery!
If you're alone this Valentine's Day, treat yourself to a decadent meal from Blue Moon delivered right to your doorstep. We've partnered with Postmates to bring burgers to everyone who wants to stay in and watch Bridget Jones' Diary this Sunday. No Valentine's Day date means you don't have to wear any tight or uncomfortable clothing, so slip into your stretchy pants and order a feast!
On the Hunt? Send a Burger Valentine!
Did you know you can send a Blue Moon burger to someone's doorstep? Using Gratafy, you can purchase a burger, side, shake, or any other menu item for your crush and send it as a gift! What could do a better job of wooing that cutie you've been texting than a surprise burger delivery? And if you want, here's a little poem you can attach in your message:

Roses are red,

Ketchup is too,

Let's get dessert,

And talk more about you.
Happy Valentine's Day from Blue Moon! If you're still not sure we're a good choice for Valentine's Day, take one look at this burger and tell me you've seen anything sexier: