Shout Out to Our Community Shout Outs! Blue Moon on Instagram
---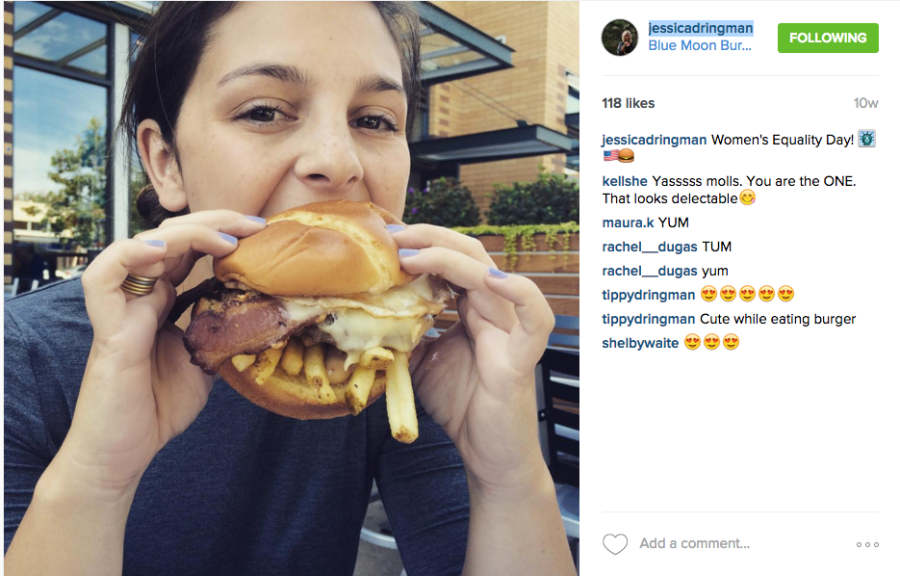 We like to think people love our burgers, but nothing proves it quite like scrolling through Instagram!
Take a look at some of the 'grams from folks who've visited Blue Moon Burgers and shouted their meal! Blue Moon is great for hungry people of all ages, and for pretty much any occasion. We love to see people dropping in for date nights, family dinners, a hangover breakfast, hanging with friends, or after a long bicycle ride on Alki Beach.
We also love the straight-up food pics—people might not want to share a bite, but they'll share a picture! The Instagrams we've seen tagged at Blue Moon Burgers are truly a feast for the eyes. Stringy cheese, golden egg yolks, crispy sides, succulent veggie options, and sky-high burger towers are all making the Blue Moon name proud on social media!
Come into your local Blue Moon Burgers next time you want a food picture guaranteed to make some people jealous, or just browse the places tag "Blue Moon Burgers" on Instagram if you want to see what awaits you. These pictures are from our Alki location and Broadway location, but we have four locations around Seattle that are all full of photo ops!