The Twitter Saga of Alki's Cherry Sprite
---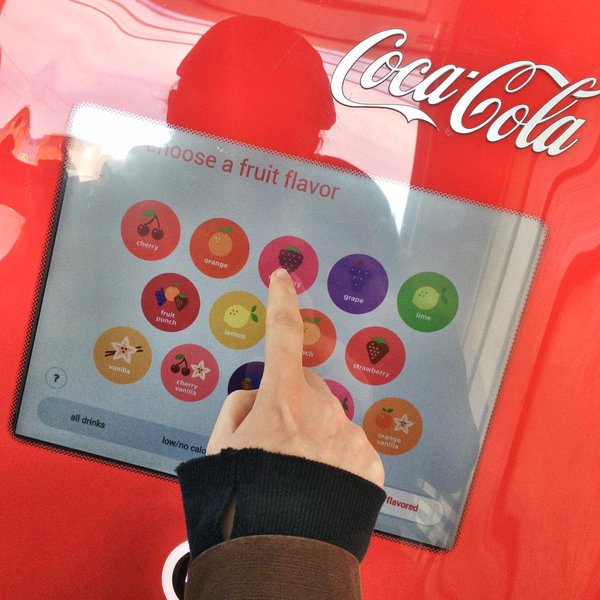 Don't say we never did anything for you—if you've been following Blue Moon Burgers on Twitter, maybe you saw our conversation regarding the Alki Beach location's soda machine and the cherry Sprite. If you haven't seen it, we'd like to recap the drama for you here.
It all started when our temperamental (yet cherished) Coca-Cola Freestyle soda machine was replaced at Alki Beach. Our staff was thrilled—the previous machine was constantly breaking down—but some of our customers were a little bummed (there were literal mentions of rioting). The Freestyle allows you to mix and match flavors, including—yup—adding cherry syrup to Sprite.
When we replaced it, we received the following Tweet from local morning anchor Liz Dueweke from Q13Fox: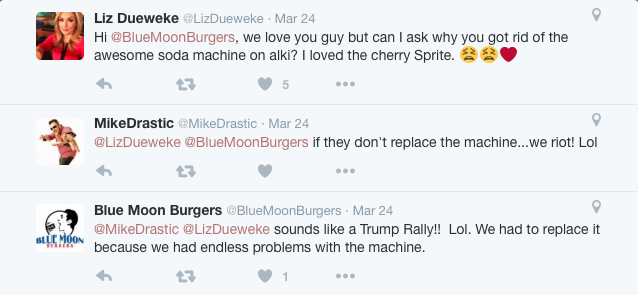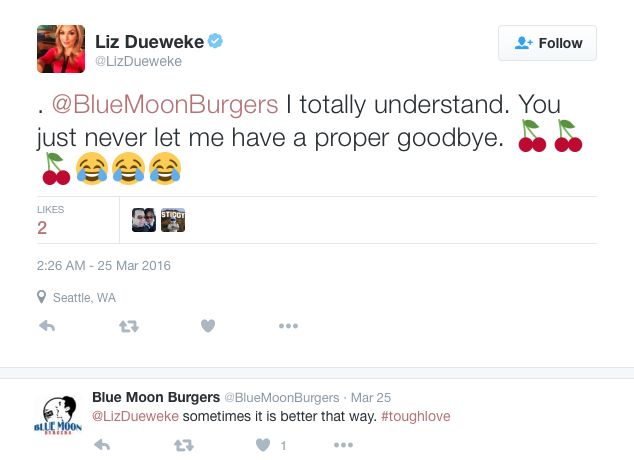 Others joined Liz in mourning the soda machine, and we let the community know there wouldn't be a service for the old gal.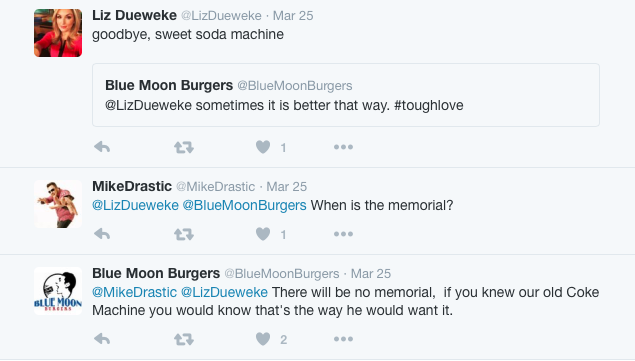 We did, however, decide to do a little something for Liz, MikeDrastic, and anybody else who's longing for the days of our temperamental Coca-Cola Freestyle: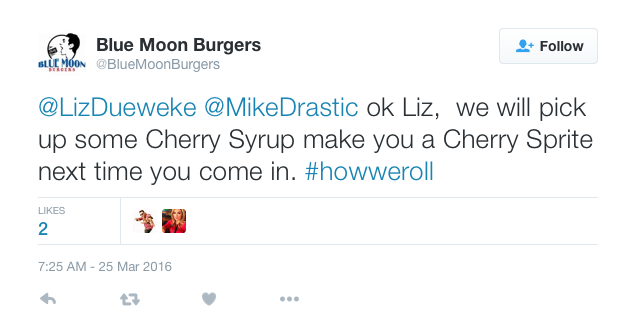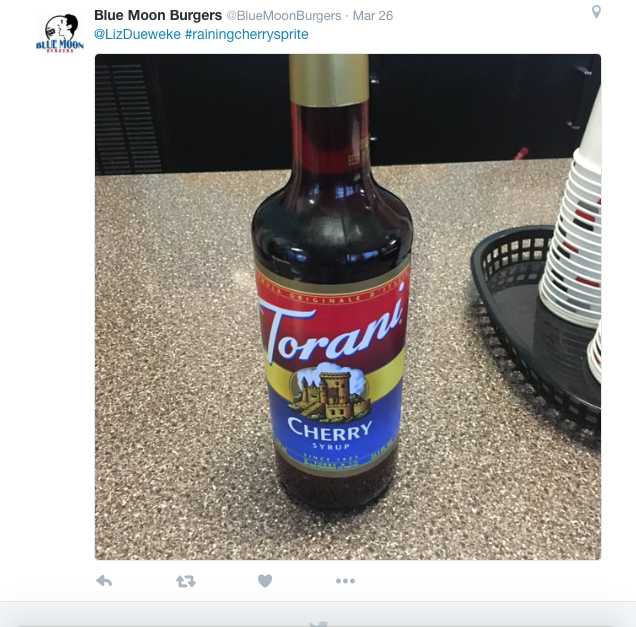 Blue Moon Burgers follows through, y'all. If you ever come into our location on Alki Beach, be sure to ask for a dash of cherry syrup with your Sprite, and say a silent prayer for Liz and the Freestyle.